Legal Requirements and Formalities
Legal Requirements for Civil Marriages
The law requires that you sign and lodge with me the Notice of Intended Marriage (NOIM) form before you are legally able to marry. This must be submitted to me a minimum of one calendar month before the wedding. The form is valid for 18 months.

The legal age of civil marriage in Australia is 18. There is an exception where one party who is between 16 and 18 years of age wishes to marry a person over 18. In this instance, the underage person must have the permission of a Judge or Magistrate as well as parental consent.

If born in Australia you must provide proof of age and identity in the form of a birth certificate. If born outside Australia you can provide an overseas passport or birth certificate from your country of birth, translated into English by a qualified translator. If the person who is born overseas cannot produce either a birth certificate or an overseas passport the Celebrant will be able to fill in a Statutory Declaration with details of their full name, date of birth, place of birth, parents' names together with an explanation as to why the birth certificate is not available. (Please note that an Australian passport is not acceptable for the civil marriage ceremony).

If either of you have been married before, you must produce evidence on how the previous marriage was dissolved, that is a Divorce Certificate or a Death Certificate if your previous spouse is deceased.

You must have two witnesses over the age of 18 on your wedding day.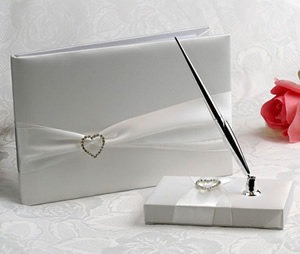 Requirements for Islamic Marriages
You must provide proof of identification.

If applicable the bride needs permission from her Wali (the representative of the bride who would normally be her father, uncle, brother etc.)

Allocation of Mahr (Dowry).

If either of you have been married before, you must produce evidence on how the previous marriage was dissolved.

Two witnesses over the age of 18 must be present at the ceremony.
Formalities
During our first meeting, I will assist you in completing the Notice of Intended Marriage (NOIM) form. We will book a date, time and venue for your marriage ceremony (these can be changed if necessary). I will answer any questions you may have and give you expert advice on how to plan for your big day depending on how much detail you want to go into.
We normally meet again before the marriage ceremony. This is to get all the paperwork out of the way, rehearse vows and wedding procedures and make the final arrangements like seating, choosing certificate fonts, special requests etc. For No Fuss weddings this can be omitted.
Example of how both a Civil and an Islamic marriage ceremony would be conducted
The ceremony will begin with Khutbah Ul-Iftitaah (opening sermon).

The marriage sermon which contains words of wisdom and advice from the Quran and Sunnah, would be in both Arabic and English.

Ijab and Qabul vows (exchanging of vows). This would be between the Wali (bride's representative) and the groom or the bride and groom if the bride wishes to accept the proposal herself.

Dua (Supplication) for the bride and groom.

The exchanging of rings or presenting of the dowry.

Any special requests or speeches.

Sign the marriage certificates.

Present the couple with the marriage certificates.